Fundraising campaign - Land purchase in the Amazon
Due to current events, we are now calling on all people to donate money to buy land in the Brazilian rainforest for the preservation of the indigenous peoples, flora and fauna.
Click here for more information.
What can I do?
Donate to our donation account, a donation receipt will be sent to you at the beginning of next year (please send your name, address and amount by email to contact@living-gaia.org).
Living Gaia e.V.
IBAN: DE48 4306 0967 1150 1986 00
BIC: GENODEM1GLS
Keyword: Amazon land purchase


or donate directy at betterplace.org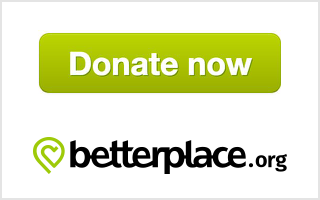 We want to keep this project as transparent as possible, if you have further questions please contact us.