Video for our donation campaign
An animated short film to support our current fundraising campaign by Living Gaia e.V. was made in February 2019 in cooperation with the Stop Motion Academy and the Bauhaus Universitä Weimar.
The film describes the function of the Amazon for the entire planet and emphasizes the importance of indigenous cultures for the conservation of the forest.
The detailed report on the workshop and the making of the film can be found here.
Fundraising campaign - Land purchase in the Amazon
Due to current events, we are now calling on all people to donate money to buy land in the Brazilian rainforest for the preservation of the indigenous peoples, flora and fauna.
Click here for more information.
What can I do?
Donate to our donation account, a donation receipt will be sent to you at the beginning of next year (please send your name, address and amount by email to contact@living-gaia.org).
Living Gaia e.V.
IBAN: DE48 4306 0967 1150 1986 00
BIC: GENODEM1GLS
Keyword: Amazon land purchase
or donate directy at betterplace.org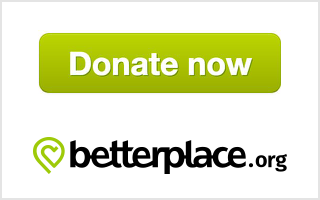 We want to keep this project as transparent as possible, if you have further questions please contact us.
Encontro - Camp
The Encontro Camp will take place at Living Gaia. The Encontro Camp combines the Encontro format, which Alexandra has already conducted twice with her husband Dada on Living Gaia, with the many years of coaching experience in Berlin acquired together with Christin Colli.
For more information click here.